What We Do
Hometown is a full service Title insurance and Settlement agency serving Attorneys, Real Estate Professionals, Investors, Lender, as well as individual who are looking to purchase real estate. Unlike other agencies, Hometown Title provides fast, efficient, honest and reliable services without compromising the quality of our work.
Residential Title Search
We conduct land record searches, as well lien and judgment searches on all owners and prior owners of a property to ensure that clear title can be transfer to the purchaser (s) of the property. Our search process will discover any liens, encumbrances, judgments, easements and/or restrictions affecting the property.
Specialty Title Search
Our services include specialty title searches such as historical, commercial, wetlands, tidelands, etc. We conduct title reviews to ensure there are no easements, restrictions, encroachment and/or any other matters that would prevent the intended use of the land.
Settlement and Escrow
Our settlement department conducts Real Estate purchases and refinances, closing in NJ, NY, PA and FL. Our licensed staff will conduct the closing, prepare the necessary settlement statements and disburse funds according to the contract and/or lender's instructions and will make sure all property mortgages, liens, debts and/or judgments are paid.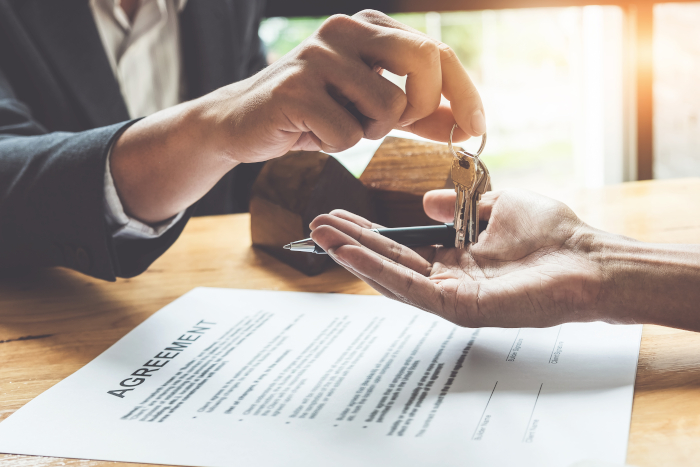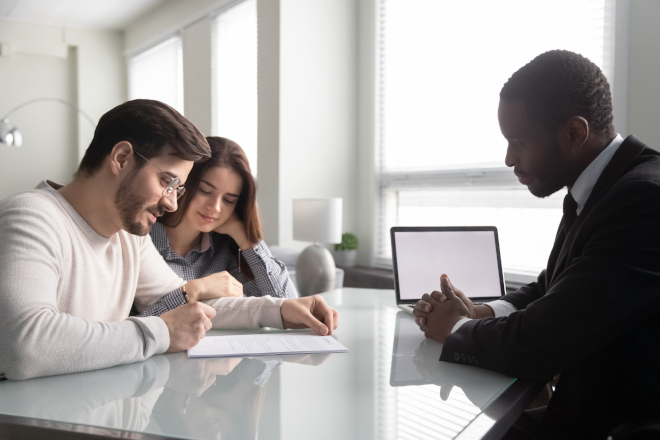 About Us
Hometown Title Agency, LLC provides its clients with a fast and efficient service to ensure a smooth and successful Real Estate transaction. Whether you are purchasing or refinancing your property, we can guarantee the most efficient and fast title services to meet you needs. Our services include:
Real Estate Closing services
Foreclosure Search
Filing services
Title Report preparation
Many other custome services to meet all your needs!
To ensure the highest quality and a faster turnaround, orders can be placed online, e-mail or fax.
We are more than just a title agency! We are a business partner committed to ensure a smooth and safe real estate transaction. From the moment an order is received we are in communication with all the parties working together towards a successful closing.
Our staff is composed of highly professional, dedicated and customer-oriented individuals, whose sole objective is to provide our clients with the best possible service. We have over 20 years of combined real estate and title insurance experience, which allow us to better serve our clients' title insurance and settlement needs.
We are proud of our diverse and multilingual staff, fluent in English and Spanish. In addition, we have signing agents fluent in over 100 languages to ensure our clients feel comfortable and understand documents being signed at closing. We guarantee a fast and efficient service to ensure a smooth and successful real estate transaction. Whether you are a purchaser, borrowers or lender, Hometown Title Agency, LLC can guarantee you the most efficient and fast title services to meet your specific needs. We serve NJ, NY, PA and FL.
We offer a highly competitive turnaround time in all orders. At Hometown Title Agency, LLC, we provide fast service, without compromising the quality of our work. Our clientele includes:
Attorneys
Lenders
Mortgage Brokers
Investors
Asset Managers
Real Estate Agencies
Developers
Borrowers
First Time buyers
Testimonials
Don't take our word for it. Read what our customers have to say about us:
I would like to thank Hometown Title insurance for all the guidance and support that my husband and I received through the whole process of buying our new house. Lenin was very responsive and professional, always making sure that both the buyer and the seller understood and complied with the contract signing on both sides.
Angelica Lindo
Lenin and his team are absolutely amazing. They are quick, very responsive and very helpful. The best for title and insurance! Highly recommend Hometown Title. You won't be disappointed!
Vicky Bastidas
I close lots of deals with HomeTown and everyone on their staff are knowledgeable and helpful. Many of my deals are not easy but they work with me to help me quickly and efficiently. I feel like I am dealing with family when I work with HomeTown.
Jonathan Molina
Lenin and his Team work very diligently to close all transactions on time. Very responsive with any questions we might have during the process. I highly recommend Hometown Title Agency.
Jessie Lizardo
Great Company reliable and trustworthy Lenin and his team have been instrumental on my company success always ensuring our best interest first Lenin is extremely knowledgeable on property title and always takes the time to educate me.
Christian Cobo
Lenin, and his crew are amazing! I strongly recommend them to anyone looking for title or insurance. He is smarter than most attorneys but don't tell him that It might get to his head.
Luis Leiva
Feedback is always welcomed! If you are an existing customer looking to add your own review of our services, please click here.
Contact Us
Your business is very important to us. You can contact us 24 hours a day.
Locations:
514 Westfield Avenue, 1st Floor
Elizabeth, NJ 07208


1812 Front Street
Scotch Plains, NJ 07076
Call:
By phone at 908-469-8441
Monday through Friday
9:00 AM-5:00 PM

By fax at 908-469-8460
24 hours a day, 7 days a week
An agent will respond within 48 business hours.